2022 Award for Excellence in Oversight Research
Professor Dave Rapallo, Georgetown University Law Center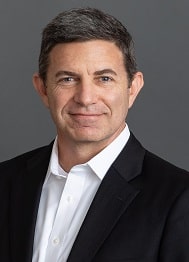 The Levin Center is delighted to announce that the winning paper for 2022 is 'House Rules: Congress and the Attorney-Client Privilege' by Dave Rapallo, Associate Professor of Law and Director of the Federal Legislation Clinic at Georgetown University Law Center. Published in Washington University Law Review in October 2022, the winning paper was chosen by a committee of oversight scholars who reviewed the excellent candidates for the award.
The Selection Committee agreed that Professor Rapallo's paper offered a compelling and timely defense of the right of Congress to determine whether, when, and how to recognize the attorney-client privilege and other judicially created common law privileges when seeking information in the course of an oversight investigation. The Committee found the paper was well sourced and well written, presented persuasive historical and judicial precedents, and offered an engaging alternative reading of Supreme Court dicta on this matter in the 2020 Mazars opinion. 
Watch Professor Rapallo's presentation of his winning paper below!