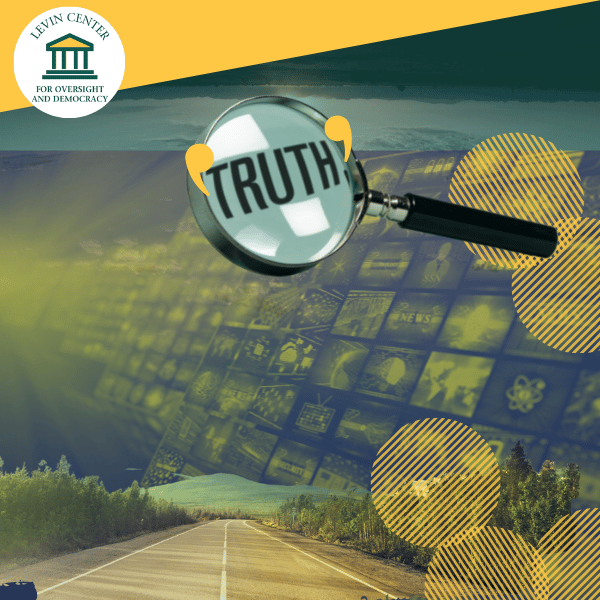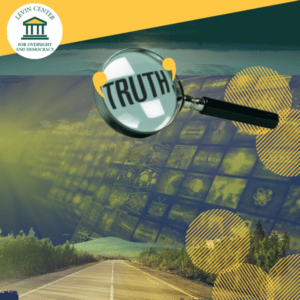 Watch our fascinating discussion with GWU Professor of Political Science, Danny Hayes; NPR Congressional Correspondent, Claudia Grisales; and Founder & CEO of Brown Impact Media Group, Jiquanda Johnson. 
For our democratic system to work, our leaders, institutions, and citizens need to value facts and truthfulness. Recent years, however, have witnessed a steep decline in the public's ability to separate fact from fiction. We've also learned the consequences can be deadly. The Levin Center  sponsored a three-part series of panels to delve more deeply into how facts become established in the public mind and how truthfulness might be restored to our public discourse.
Our first two panels heard from scholars and former member of Congress. Our third panel features journalists, media professionals, and scholars discussing the role the media plays in shaping our understanding of facts.
Our media landscape has undergone drastic changes in recent years with a steady decline in local news outlets, a sharp rise in news consumption through social media channels, and an increased fragmentation in national news outlets. Our panelists will discuss how these changes affect our society's understanding of facts and how the media landscape can hinder or help us on the path to pursuing factual consensus.